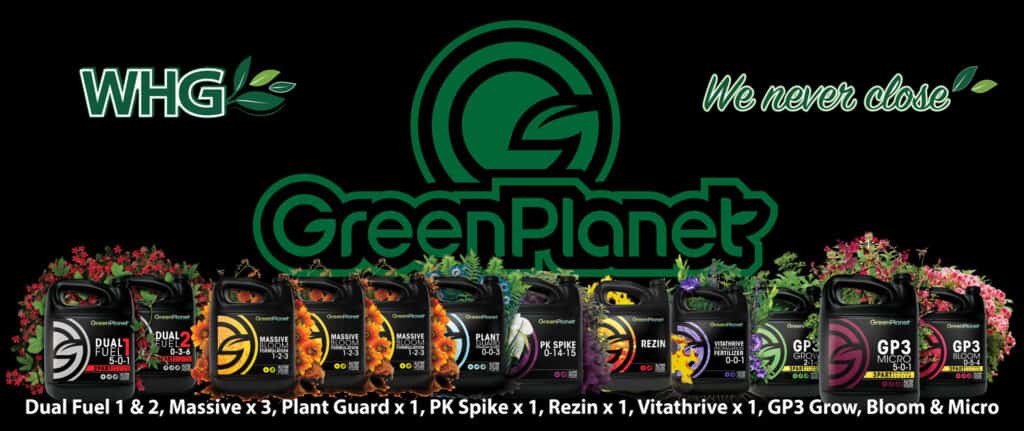 Register on the Wholesale Horticultural Group Online Portal and receive this 12 pack of GreenPlanet products delivered to you FREE.
Your registration entitles you to the following complete GreenPlanet nutrient pack. (Dual Fuel 1 & 2. Massive x 3, Plant Guard x 1, PK Spike x 1, Rezin x 1, Vitathrive x 1, GP3 Grow, Bloom & Micro. 12 x 1 L Bottles delivered FREE INTO STORE).
Sign Up Here for your FREE GreenPlanet Bonus Pack!